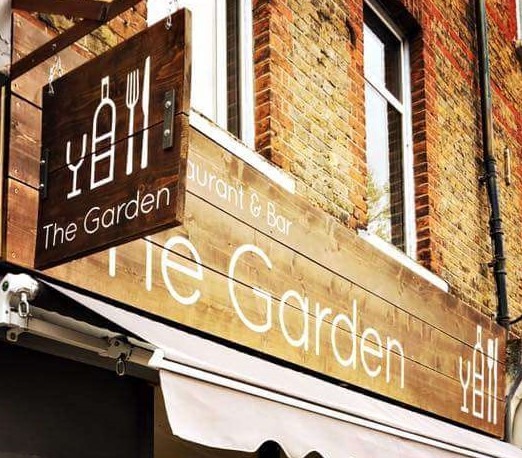 WE WILL BE CLOSED FOR SUMMER BREAK
FROM THE 15TH
TO THE 23RD OF AUGUST
Sparkling – Glass 125ml
Prosecco __ £6/£27
Gocce di Favola, Veneto, NV
Red – Glass 175ml
Merlot __ £5.5/£19
Nero D'Avola __ £5.5/£22
Primitivo __ £6.0/£23
Codici Masserie, Plugia, 2018
Shiraz __£6.0/£25
Feudi Arancio, Sardinia, 2017
Cannonau __£6.0/£28
Papriniello, Sardinia, 2017
Montepulciano __£6.0/£30
Cantina Bove, Abruzzo, 2014
Rose – Glass 175ml
Pinot Grigio Blush __£.5.5/£19.5
White – Glass 175ml
Garganea, Chardonnay__£5.5/£19
Pinot Grigio __£5.5/£19
Grillo __£6.0/£24
Colomba Bianca, Sicily 2018
Gavi di Gavi __£6.0/£27
San Silvestro, Pedimont, 2018
Sweet – Glass 100ml
Passito di Pantelleria __£5.0/£22
Carkaege – Bottle __ £13
Panuzzi £8.5
Pork Panuzzo
Home made pizza bread bun stuffed with tender slowly cooked pork & cilly greens
Veggie Panuzzo
Home made pizza bread bun stuffed with smoked scamorza melt, sun-dried tomatoes & cilly greens
Salads
Rocket & Parmesan __£3.5
Mix Salad __£3.5
Chips __£3.5
Pastas – Promotional Price £9.5/5.5
Ravioli Porcini Mushroom & Ricotta
With light butter sage sauce
Pappardelle Brasato
With braised beef sauce and mushrooms
Spaghetti All´Amatriciana
With tomato sauce, guanciale and parsley
Gnocco Monzese
With saffron sausage & courgettes
Strozzapreti Mediterranea
Tomato, Taggiasche olives, capers & garlic
Desserts
Polenta & Orange Cake __£4.5
2 Scoops of Ice Cream __£4.0
Chocolate, vanilla, salted caramel
Delicacies
Calamari Fritti __£7.5
Home Made Croquettes __£5.5
Buffalo Mozzarella __£6.5
Friarielli __£4.5
Polenta & Zola __£6.5
Polenta, Gorgonzola, black cabbage & walnuts
Secondi £10.5
Salsiccia Chilly Greens & Grilled Polenta
Italian pork sausage with black cabbage, potatoes & grilled polenta
Pollo Marinato Radicchio Treviso & Grilled Polenta
Sautéed marinated chicken with radicchio Treviso, rocket, potatoes & grilled polenta
Some dishes may contain: Celery, Gluten, Crustaceans, Egg, Fish, Lupin, Milk, Mollusc, Mustard, Nuts, Sesame, Seeds, Soya, Sulphure Dioxine or any other allergen OGH Frying Oil
Red
Margherita (v) __£8.0
Marinara (v) __£7.0
Diavolanduja __£10.5
Tomato, mozzarella, spicy salami, Nduja
Capricciosa __£11
Tomato, mozzarella, mushrooms, artichokes, ham, olives
Ham & Rocket __£10.5
Tomato, mozzarella, ham & rocket
Boscaiola __£10.5
Tomato, mozzarella, ham & mushrooms
Bufalina (v) __£11
Fresh tomato & buffalo mozzarella
4 Cheeses (v) __£10.5
Tomato, mozzarella, Taleggio, Gorgonzola & Parmesan
Vegetarian (v) __£11
Tomato, mozzarella, sun-dried tomatoes, grilled courgettes, onions & mushrooms
Chicken __£11
Tomato, mozzarella, chicken & pesto
Napoli Plus __£10.5
Tomato, anchovies, sun-dried tomatoes, olives, garlic & oregano
Calzone __£11
Folded pizza, tomato, mozzarella, ham & Nduja
Veggie Calzone (v) __£11
Folded pizza, tomato, mozzarella, olives & grilled courgettes
White
Add Tomato sauce at no extra charge
Sausage e Friarielli __£11
Mozzarella, sausage & friarielli
Buffalo & Pesto (v) __£11
Green pesto, artichockes & buffalo mozzarella
Mountain __£11
Mozzarella, mushrooms, Speck & truffle oil
Gourmet (v) __£10.5
Mozzarella, Taleggio, caramelized onions, mushrooms & Parmesan shavings
Saporita __£11
Mozzarella, scamorza, sausage, Nduja & friarielli
Country (v) __£11
Mozzarella, grilled courgettes, smoked scamorza, fresh tomatoes & walnuts
Extra Toppings
Mozzarella, Truffle Oil, Mushrooms, Rocket, Black Olives, Fresh Tomatoes __£1.0
Gorgonzola, Nduja, Spicy Salami, Roast Ham, Green Pesto, Provola, Courgettes __£1.5
Speck, Artichokes, Anchovies __£2.0
Buffalo Mozzarella, Chicken, Sausage, Friarielli __£2.5
Baby Margherita __£5.0
Baby Roast Ham __£5.5
Dippings __£1.5
Arrabbiata, Aioli, Tomato, Green Pesto
Gluten Free Available + £3
Alternate Cocktails & Aperitives
Campari Spritz __£7.5
Aperol Spritz __£7.5
Negroni __£8.0
Negroni Sbagliato __£8.0
San Bitter (non alcoholic) __£8.0
Espresso Martini __£8.0
Margarita __£8.0
Amaretto Sour __£8.0
Beer
Poretti 3 Hops, Larger 4.8%
Shandi
Menabrea, Larger 4.8%
Dammen IPA
Soft Drinks
Coca cola, Diet coke, Lemonade, Aranciata Ginger beer __£2.5
Juices: Apple, Orange __£3.0
S Pellegrino sparkling water 500ml__£2.5
Spirits 50ml + any mixer
Beefeater __£7.0
Beefeater Pink __£7.0
Beefeater Blood Orange __£7.0
Bombay Sapphire __£7.5
Hendrix __£8.0
Jack Daniels __£7.5
Jameson __£7.0
Russian Standards __£7.0
Don Angel Tequila __£7.0
Bacardi Carta Blanca __£7.0
Captain Morgan __£7.0
Disaronno __£7.0
Hot Drinks
Espresso, Macchiato __£1.9
Double, Espresso, Double Macchiato, Americano, Cappuccino, Late __£2.5
Flat white, Hot chocolate, Mocha __£3.0
A discretionary 10% servicce charge will be added to the final bill
Mix Olives __£3.5 Sour Dough Bread__4.5
Salads
Rocket & Parmesan __£4.5
Mix Salad __£4.5
Chips __£4
Pastas
Strozzapreti Cacio e Pepe con Zucchini__£13.75
Strozzapreti pasta with creamy ewe cheese and black pepper sauce with pan fried courgettes
Ravioli Porcini Mushroom & Ricotta __£13.95
Artisan ravioli filled with Porcini mushroom & Ricotta cheese in butter sage sauce
Orecchiette Cavolo Nero, Prawns & Crispy Guanciale __13.95
Orecchiette pasta with lightly spicy black cabbage sauce, prawns and crispy cured pork cheek
Spaghetti Sicilian Pesto __13.5
With freshly grounded sun dry tomatoes, basil and almonds
Pappardelle Brasato __13.95
Pappardelle pasta with slow cooked beef in tomato sauce
Secondi
Cod Fillet with Grilled Aubergines __£14.95
Pan fried, with cannellini puree, grilled aubergines & olives tapenade
Pollo alla Cacciatora__£14.5
Sautéed chicken thighs in tomato and pepper sauce with grilled polenta and cavolo nero
Delicacies
Beef Polpette __£6.95
Beef meatballs with spicy peppers sauce
Calamari Fritti __£7.95
Home Made Croquettes __£6.95
Buffalo Mozzarella __£6.95
Friarielli __£6.5
Padron Peppers __£6.5
Home made sourdough bread with cherry tomatoes, garlic and basil
Deep fried Aubergine with honey and tosted sesame drizzle
Desserts
Polenta & Orange Cake __£6.5
Home Made Chocolate Mousse __£6.5
2 Scoops of Ice Cream __£6
Chocolate, vanilla
Mango, raspberry sorbet
Some dishes may contain: Celery, Gluten, Crustaceans, Egg, Fish, Lupin, Milk, Mollusc, Mustard, Nuts, Sesame, Seeds, Soya, Sulphure, Dioxine or any other allergen
Red
Margherita (v) __£9.5
Marinara (v) __£8.5
Diavolanduja __£12.5
Tomato, Mozzarella, Spicy salami, Nduja
Capricciosa __£12.75
Tomato, Mozzarella, mMushrooms, Artichokes, Ham, Olives
Ham & Rocket __£12.5
Tomato, Mozzarella, Ham & Rocket
Boscaiola __£12.5
Tomato, mozzarella, Ham & Mushrooms
Bufalina (v) __£12.75
Tomato, Mozzarella, Fresh Tomatoes & Buffalo Mozzarella
4 Cheeses (v) __£12.5
Tomato, Mozzarella, Taleggio, Gorgonzola & Parmesan
Vegetarian (v) __£12.5
Tomato, Mozzarella, Sun-Dried Tomatoes, Grilled Courgettes, Onions & Mushrooms
Chicken __£12.75
Tomato, Mozzarella, Chicken & Pesto
Napoli Plus __£12
Tomato, Anchovies, Sun-Dried Tomatoes, Olives, Garlic & Oregano
Calzone __£12.5
Folded pizza, Tomato, Mozzarella, Ham & Nduja
Veggie Calzone (v) __£12.5
Folded Pizza, Tomato, Mozzarella, Olives & Grilled Courgettes
White
Add Tomato sauce at no extra charge
Sausage e Friarielli __£12.75
Mozzarella, Sausage & Friarielli
Buffalo & Pesto (v) __£12.75
Green Pesto, Artichockes & Buffalo Mozzarella
Mountain __£12.75
Mozzarella, Mushrooms, Speck & Truffle Oil
Gourmet (v) __£12.75
Mozzarella, Taleggio, Caramelized Onions, Mushrooms & Parmesan
Saporita __£12.75
Mozzarella, scamorza, Sausage, Nduja & Friarielli
Zola __£12.75
Mozzarella, Gorgonzola, Spek & Walnut
Deliziosa __£12.75

Mozzarella, Chicken, Caramelized Onion & Rosemary Oil
Country (v) __£12.75
Mozzarella, Grilled Courgettes, Scamorza, Fresh Tomatoes & Walnuts
Baby Margherita __£6.5
Baby Roast Ham __£7
Extra Toppings
Walnuts, Gorgonzola, Nduja, Spicy Salami, Roast Ham, Green Pesto, Scamorza, Courgettes Artichokes, Egg, Sundry Tomatoes, Caramel Onions, Mozzarella, Truffle Oil, Mushrooms, Rocket, Black Olives, Fresh Tomatoes, Red Onions, Capers __£1.5
Speck, Parma, Anchovies, Buffalo Mozzarella, Chicken, Sausage, Friarielli __£2.5
Dippings __£1.5
Gluten Free Available + £3.5
Sparkling
Prosecco __ £6.5/£28
Red
Merlot __ £6.5/£24
Nero D'Avola __ £25
Primitivo __ £7/£27
Shiraz __£29
Feudi Arancio, Sicily, 2019
Cannonau __£33
Papriniello, Sardinia, 2020
Montepulciano __£35
Cantina Bove, Abruzzo, 2015
Rose
Pinot Grigio Blush __£ 6.5/£24
White
Garganega, Chardonnay__£6.5/£24
Pinot Grigio __/£25
Terre del Noce, Trentino, 2020
Grillo __£7/£28
Colomba Bianca, Sicily 2019
Sauvignon Blanc__29
Castel Firmian, Trentino 2020
Gavi di Gavi __£32
San Silvestro, Pedimont, 2020
Sweet
Vin Santo __£6.5/£26
F.lli Nostri, Tuscani, 2017
Corkage – Bottle __ £14
Cocktails & Aperitives
Campari Spritz __£8
Aperol Spritz __£8
Negroni __£8.5
Negroni Sbagliato __£8.5
Espresso Martini __£9
Margarita __£9
Amaretto Sour __£9
Beer
Poretti 3 Hops, Larger 4.8%
Shandi
Nastro Azzurro 5.1%
Mastri Birrai IPA 6.5%
Bottle 30 cl __£6.5
Mela Rossa Italian Cider
Bottle 33 cl__5.5
Soft Drinks
Coca cola, Diet coke, Lemonade, Aranciata Ginger beer __£3
Juices: Apple, Orange __£3
S. Benedetto sparkling water 500ml__£3.5
Spirits 25/50ml any mixer £_1.5
Beefeater __£3.5/£7
Beefeater Pink __£3.5/£7
Beefeater Blood Orange __£3.5/£7
Bombay Sapphire __£3.75/£7.5
Hendrix __£4/£8
Jack Daniels __£3.75/£7.5
Jameson __£3.5/£7
Laphroaig __£4/£8
Russian Standards __£3.5/£7
Don Angel Tequila __£3.5/£7
Bacardi Carta Blanca __£3.5/£7
Captain Morgan __£3.5/£7
Disaronno __£3.5/£7
Hot Drinks
Espresso, Macchiato __£2
Double Espresso, Double Macchiato, Americano__£2.5
Double, Espresso, Double Macchiato, Americano, Cappuccino, Late, Flat White, HotChocolate__£3
Book a Table
If you are not able to book online please call us on 02037596961
Confirmation email may go to your spam folder
WE WILL BE CLOSED FOR SUMMER BREAK FROM TUESDAY THE 15TH TO WEDNESDAY THE 23RD OF AUGUST.
About Us
In the heart of West Norwood sits The Garden. A classic Italian restaurant with a twist and an unmistakable Mediterranean flair. Offering the very best in seasonal traditional and contemporary Italian dishes, including stone baked sourdough pizza, there is is something for all the family to enjoy.
Delicious bespoke cocktails greet you at the bar, including Aperol Spritz and our classic Negroni and an impressive collection of regional wines are also available for you to enjoy. Then relax in our open plan restaurant or in our upstairs lounge room and soak up the unmistakable atmosphere.
Come join us and discover that Italians really do, do it better.